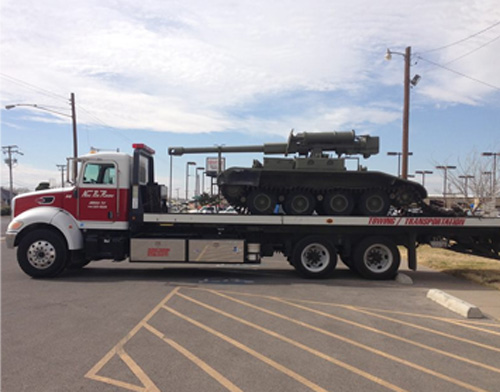 Offering a number of special services to accommodate your towing and recovery needs, NPR promises prompt responses to all of their customers – from corporate accounts to stranded motorists. Through teamwork, reliability, communication, and experience, we are proud to offer exceptional service for your towing and emergency service needs. Some of our additional services include:
Forklift Service
Clean Up Service
Boosting Service
Car Unlocks
Tire Changes
Jumpstarts
Motorcycle Towing
And More!
Available around the clock, our 24 hour service specializes in roadside assistance for any minor problems with any type of vehicle. Whether you are driving a motorcycle, need to tow an exotic car, need construction equipment service, our specialty towing services will help in your time of need.
Flatbed Towing for Increased Convenience
If you have been in an accident, the severity of your vehicle's damage can affect how easy it is to tow. A flatbed tow truck is a large vehicle with a flat body and no sides or roof surrounding the bed. It is designed to transport heavy or bulky vehicles no matter what. Flatbed tow trucks provide the most flexibility when it comes to towing; no matter what shape your car is in following your accident, it can be securely loaded onto our truck. We can carry vehicles of all shapes and sizes to transport them from the scene of the accident to our lot. Once your vehicle arrives at our lot, you can recover it anytime.
Call Now for Roadside Assistance, Wrecker Service & More
NPR responds immediately to any size accident and offers recovery and clean-up services on the spot. Our 24 hour service is filled with a trained professional staff that is prepared for any accident situation. NPR utilizes a trailer specifically designed to safely tow motorcycles without damaging low-slung engine parts or scratching bodywork. Our tow truck services can handle numerous roadside concerns and issues so feel free to contact us today for all your roadside assistance and wrecker service needs in the Monahans, Kermit, Andrews, McCamey, Crane, Midland, and Odessa, TX area!