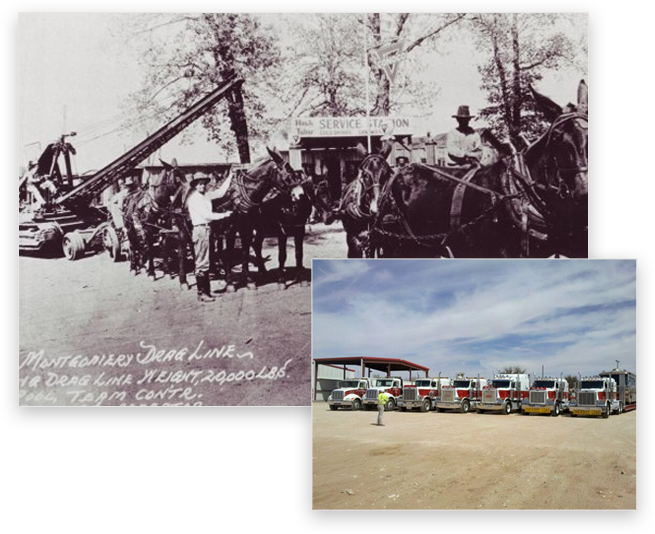 Neal Pool Rekers – Four Generations of Towing
Founded in 1963 by Neal and his wife Hilta Pool, Neal Pool Rekers is the offshoot of Neal's father's original business. Many years prior, Ira Pool used a team of mules to haul whatever needed hauling for the local population. Over the years, this evolved into what today is Neal Pool Rekers.
NPR gets its unique name from the Pools being in the rental business first – their "NPR" letterhead stood for Neal Pool Rentals.
---
Contact Us Today for a Prompt 24-Hour Towing Service and Roadside Assistance!
No matter where you find yourself in Monahans, Jal, Kermit, Andrews, McCamey, Crane, Midland, or Odessa, TX, the team at Neal Pool Rekers is here for you when you are in need of emergency 24-hour towing or roadside assistance services. From tire changes and jumpstarts to car unlocks and accident recovery, we have got you covered. If your vehicle stalled on the highway or decided not to start after your work shift, our 24-hour wrecker service is here to get your vehicle out of harm's way.
You can count on us for a prompt and reliable 24-hour towing service. No matter what time it is, we will be there for you. Contact our family-owned tow company today to learn more about our services and request roadside assistance in Midland or Odessa, TX!